WELCOME TO MERZOUGA CAMP
BIVOUAC LE CIEL BLEU
After several years of experience in the hospitality industry, Boumeshoul Mohamed, whose hometown is Merzouga, creates a society to allow visitors of the region to participate in camel rides and spend unforgotten nights in nomadic tents in the desert and then discover the enchanting nature of southern Morocco and the traditions of its inhabitants that are transmitted from generation to another Bivouac merzouga throughout history.
DELUXE BIVOUAC WITH A BEAUTIFUL VIEW
Among all the experiences of life, there is one that must be experienced at least once: a night in a bivouac at the heart of the desert. Unforgettable moments around bonfires, music, songs, dishes flavor, the sky…. etc. A Berber Bivouac is a special moment in which several varieties of entertainment and competitions are taking place there. We are inviting you to attend and live this atmosphere of joy, happiness and real enthusiasm we are creating here in the desert.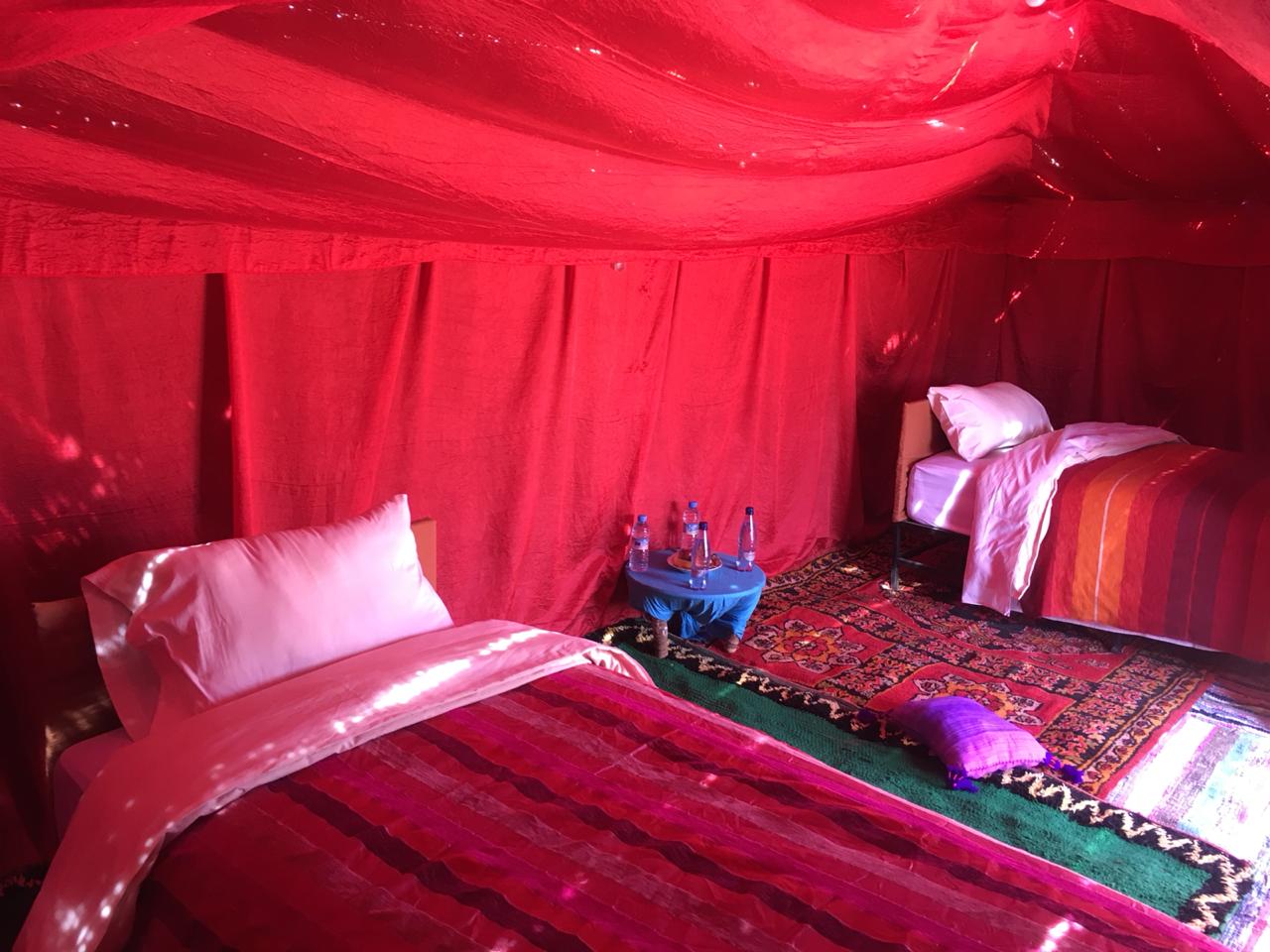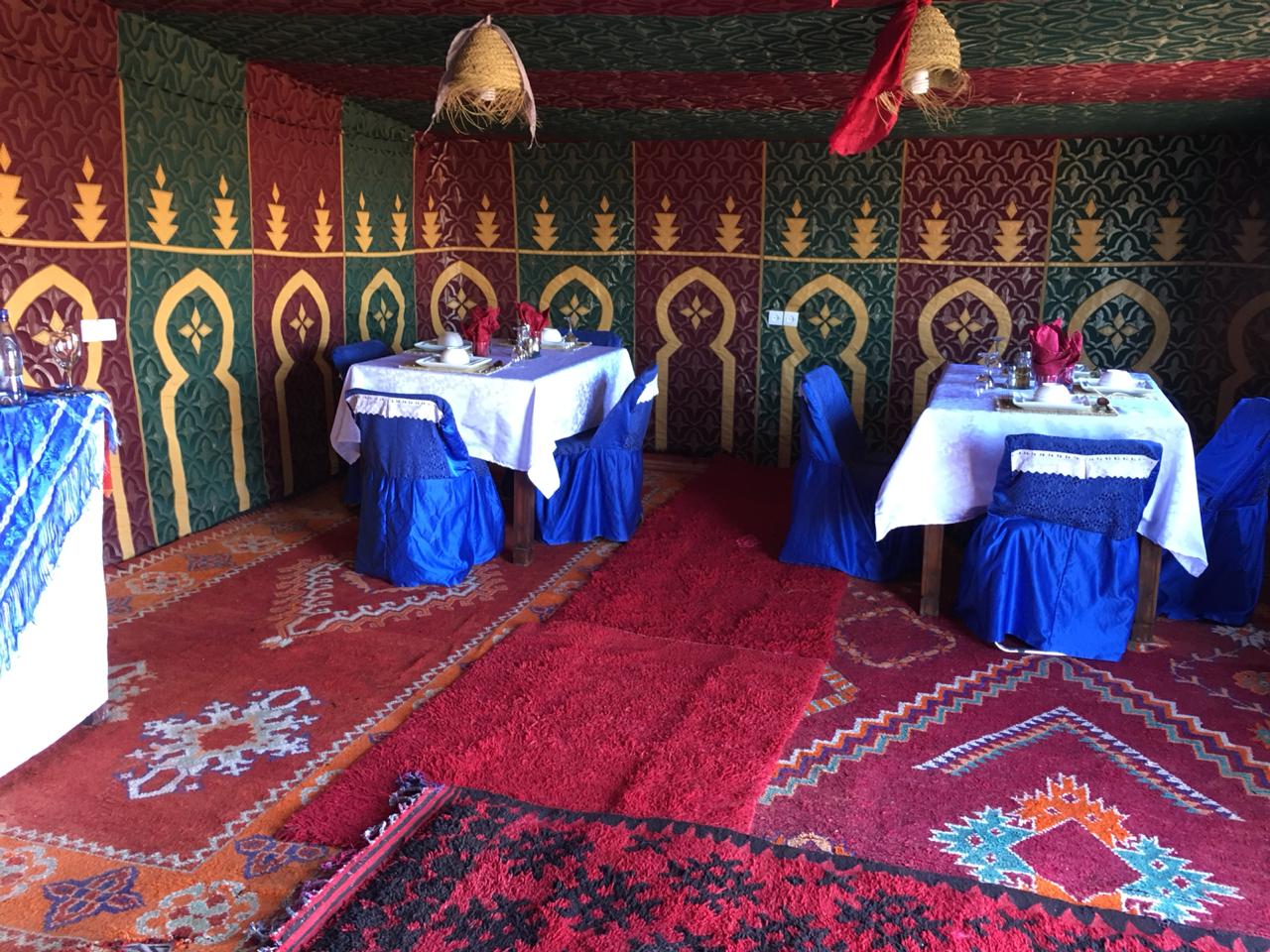 WHY VISIT OUR CAMP?CAMP LEISURE ACTIVITIES